Hidden World Of Art Games For Free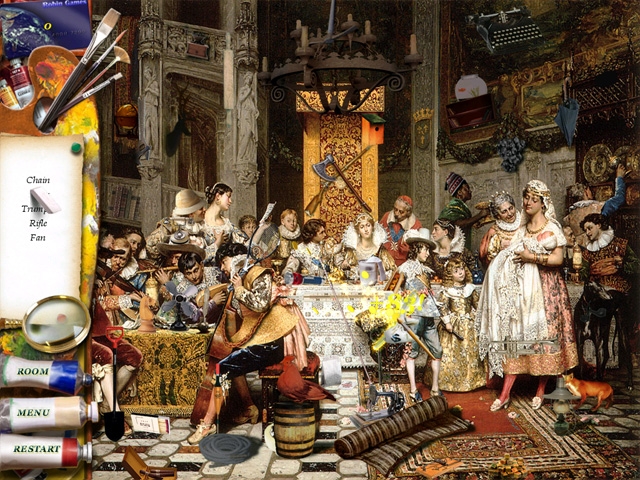 Have you always been interested in art and look at the picture for hours? You have an exclusive opportunity to become closer to art. This fascinating game offers you to become a great artist. Play and discover the secrets of the real renovators. First, you'll have to save the sum of money in order to help the main character of the game Lana Vasari mend her rooms.
The young girl has always dreamed of becoming a real artist. Having finished the artistic school she moved to a small town and here her career of a renovator began. You can take part in the interesting process of renovation of the pictures. You'll have to bring to life more than 50 world-known masterpieces. Among your clients will be wealthy businessmen, art galleries, art museums and all of them will ask you to renovate unique and priceless pictures.
Your task is to find unnecessary objects in the picture clicking on them and removing them from the picture. Thus you'll earn a great sum of money. Be careful and make sure that the names correspond to the objects, it's not so easy task to accomplish. Touch the art of the XV-XIX centuries. Earn money to help young lady fix her flat. Great colorful graphic of this game will attract you to the world of art and you'll even be able to feel the smell of paints. So be careful and not smudge your hands. Download free game "The Hidden World of Art" and play right now! True-to-life game for the real connoisseurs of beauty.
Download
Features
Great graphics
5 game modes
Paintings of famous artists
50 levels
Requirements
Windows 98/ME/2000/XP/Vista
Processor 600 Mhz or better
128 Mb RAM
60 Mb of hard drive space
16 Mb of video memory
DirectX 7.0
Williams Edia.